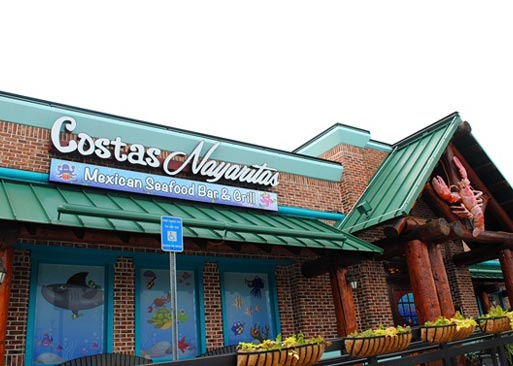 History
Las Costas Nayaritas first opened its doors in March of 2013. Since opening we have served over 10,000 seafood dishes and successfully hosted over 20 special events and concerts. We look forward to adding you to our growing history of happy customers!
Here at Las Costas Nayaritas we're passionate about serving our guests the best authentic Mexican seafood. This is why we go the extra mile to bring our customers the best dining experience possible.
At Las Costas Nayaritas we take pride in catching only the highest quality seafood, and the freshest fish. Come enjoy a truly unique dining experience as you dine to the sounds of real Mexican Mariachi. Our bilingual servers are dedicated to making all of our customers feel extra special and cared for. Our chefs work extra hard to expertly perfect flavors, cooking seafood and authentic Mexican dishes right off the grill.
We invite everyone to come out and visit  Las Costas Nayaritas in Duluth, GA. We look forward to serving the entire family.